Our Portfolio
Ecommerce Solution
Ecommerce
Our own Content Management System, fully supports eCommerce store fronts. We have developed our very own flexible and robust shopping cart solution tailor made just for you. Our shopping cart solution is powerful, effective, affordable, and easy-to-use. Our eCommerce solution is designed to make it easier than ever to sell and sell effectively. We know you don't want your online store to look like everyone elses, so we developed custom design to your website so that you can have a uniqe and powerful online presence.
Content Management System
Content management system (CMS)
Content management system (CMS) is the organising, categorising, and structuring of information resources (text, images, documents etc) for storage, publishing and editing online. A content management system (CMS) is simply the tool that does all this for you. Content management empowers you to manage your website without the need for additional software and programming expertise. dui
Website Design
Fusce vehicula dignissim ligula.
At Webtech Nepal, we place an importance on visual appeal. It is important for us to give you the best website possible and to do this, we follow strict guidelines. When it comes to creating effective, usable and aesthetically pleasing websites, we follow the guidelines set forth by the World Wide Web Consortium and The Web Standards Project, making your website viewable on all browsers (FireFox, IE, Opera, etc..) and on all operating platforms (Windows & Mac).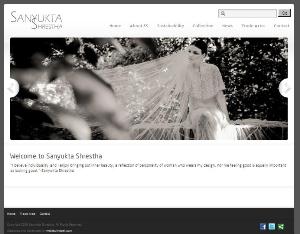 Sanyuktashrestha.com
"I believe individuality and I enjoy bringing out inner beauty, a reflection of personality of woman who wears my design. For me feeling good is equally important as looking good."-Sanyukta Shrestha.
Url: http://www.sanyuktashrestha.com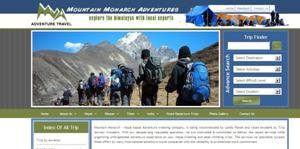 Mountainmonarch.com
Mountain Monarch -Nepal based Adventure trekking company, is being recommended by Lonely Planet and rated excellent by Trip Advisor travelers. With our decade long reputable operation, we are motivated & committed to deliver the valued services while organizing unforgettable adventure experience on your Nepal trekking and peak climbing trips.
Url: http://www.mountainmonarch.com/new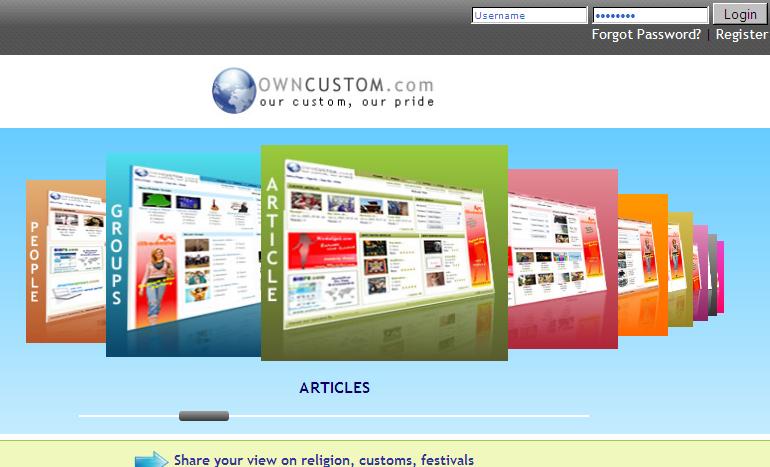 Portfolio item
Owncustom.com is the social networking site. User can register in the site then he can add own galleries, articles, request to friend , user can make his own family tree. This project is done in the GUINNESS International private Limited Nepal Platform: PHP,mysql
Url: http://www.owncustom.com